Past Events - 2019
January 2nd 2019 - Wednesday 7:00 PM
Board Meeting
Where: Las Margaritas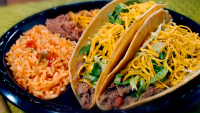 Join us at Las Margaritas Mexican & Italian Restaurant at 541 W Dimond Blvd (on the north side of Dimond between Arctic and C Streets). When you walk in, turn left into the front room that is separated from the main dining area and we'll be on the right. So come, get your margarita and nachos and we will talk about aviation and maybe do some Chapter business. As always, all Chapter 42 members are invited and encouraged to attend.
Sunset at 15:56
January 12th 2019 - Saturday 9:30 AM
Chapter Breakfast Get-Together ** New Location **
Where: ** New Location ** Golden Corral near Tudor and C street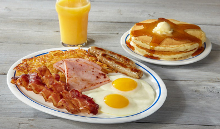 Starting in January our monthly Saturday breakfast get-together will be at the Golden Corral near Tudor and C street. Great food and great conversation. See you there!






Sunset at 16:16
January 22nd 2019 - Tuesday 7:00 PM
Chapter Meeting
Where: Lars' Hangar - Birchwood
Lars will give a presentation on his Lockheed restoration.
Sunset at 16:41