News Archive
Nov 28th, 2023 - November Meeting - Northern Lights Avionics
Gary Bennett, with son, Cody, hosted our November Chapter meeting at his business, Northern Lights Avionics, located on Merrill Field. Gary briefed 14 of us on features, options, and pricing of Garmin avionics relevant to experimental aircraft. He talked in detail about the:
GI 275 - An electronic, touchscreen instrument, fitting into a 3 1/8" cutout, that can be configured as a Horizontal Situation Indicator (HSI), Course Deviation Indicator (CDI), Multi-function Display (MFD), Engine Information System (EIS).
G5 - An electronic flight instrument system (EFIS), fitting into a 3 1/8" cutout.
G3X - An EFIS with display options in 10.6", 7" landscape, or 7" portrait. And many interface options.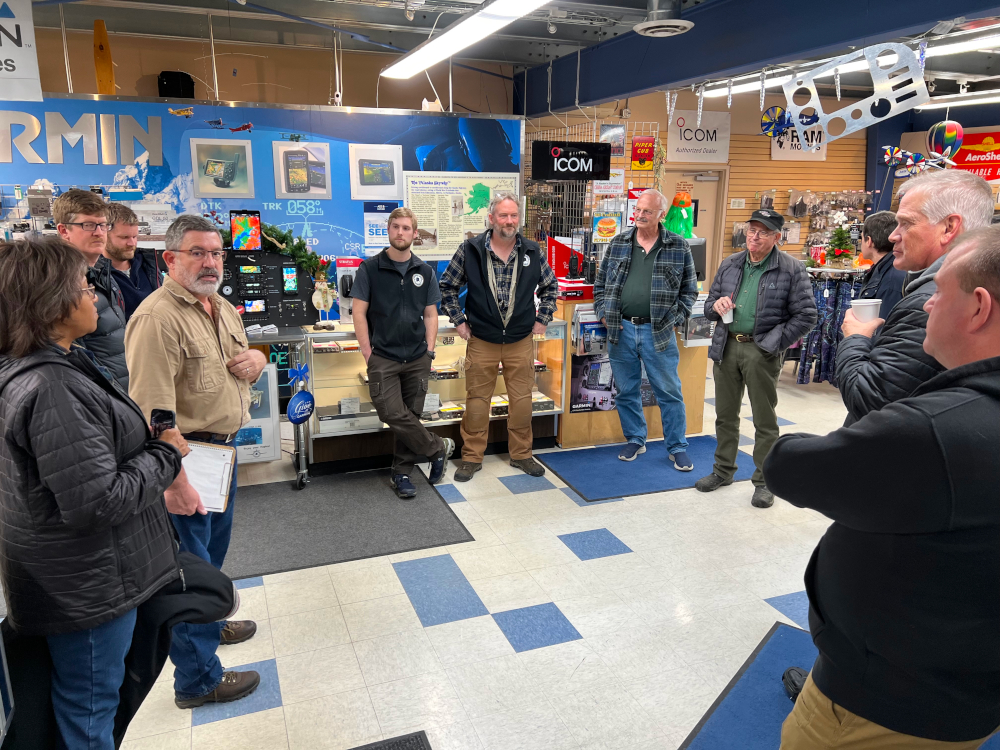 Oct 24th, 2023 - October Meeting Photos
Tom gave an informative and interesting presentation on various fiber glassing techniques, and he won the monthly gift card raffle to Northern Lights Avionics!

Here are a few photos from the meeting.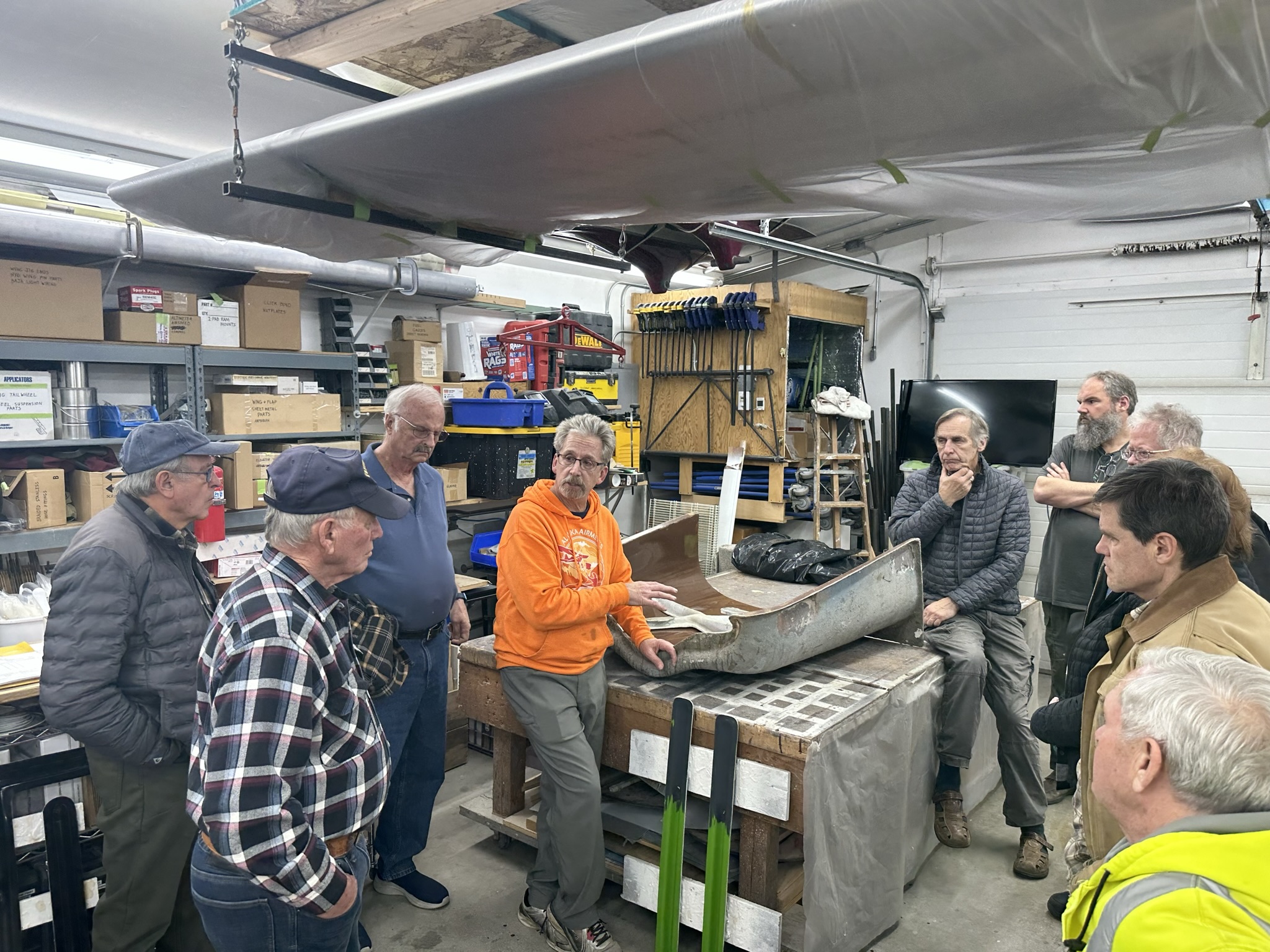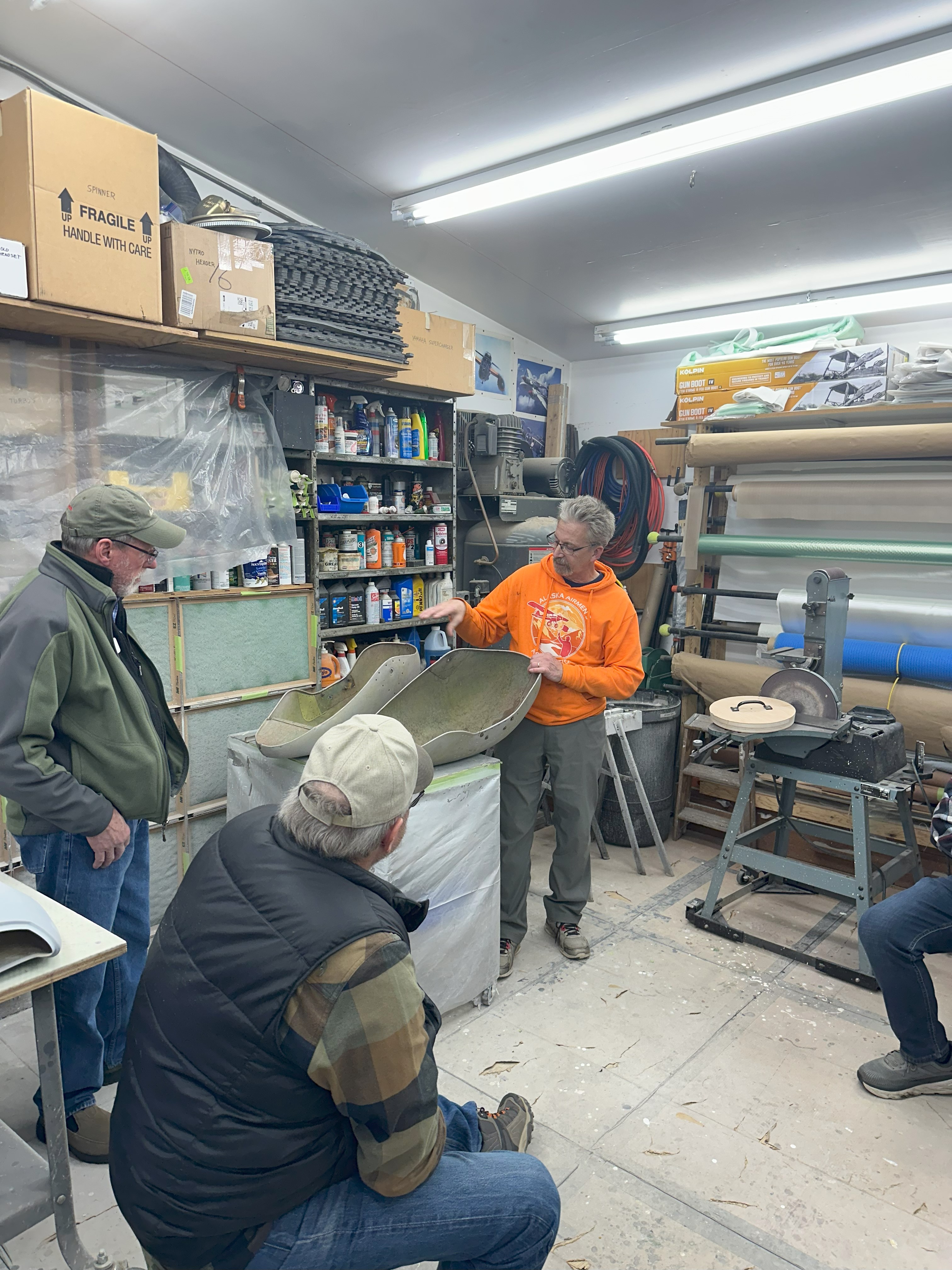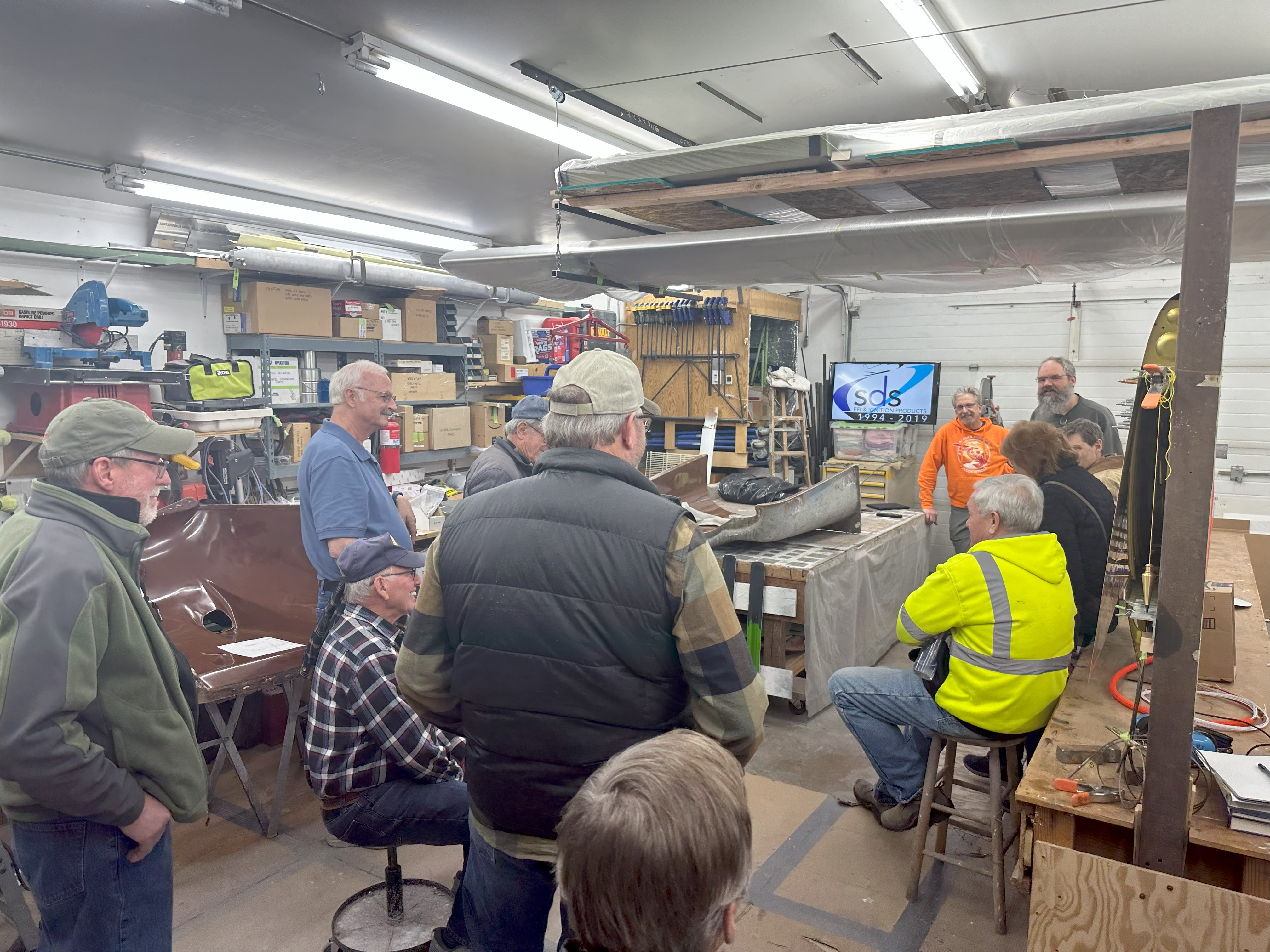 Sep 26th, 2023 - September Chapter Meeting - MOSAIC
Rick Henry teamed with the Alaska Airmen's Association and Adam White, their Government and Legislative Affairs Advocate, to present information about MOSAIC, discuss the proposed rule and show how to comment on it. 16 attended in person and 13 online.
Thank you to Adam and The Airmen's Association for co-hosting this and allowing us use of their facility!
In case you missed it, the slideshow as well as many other associated links are available here: MOSAIC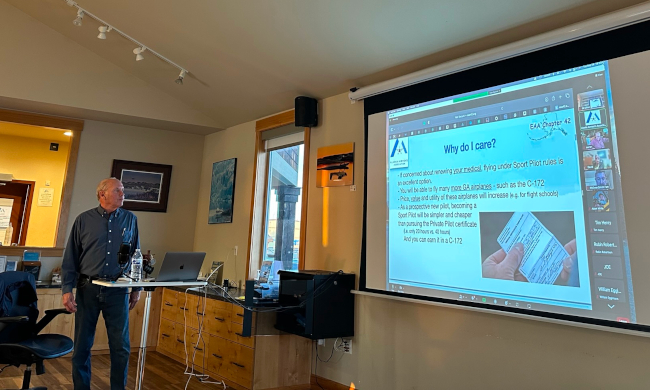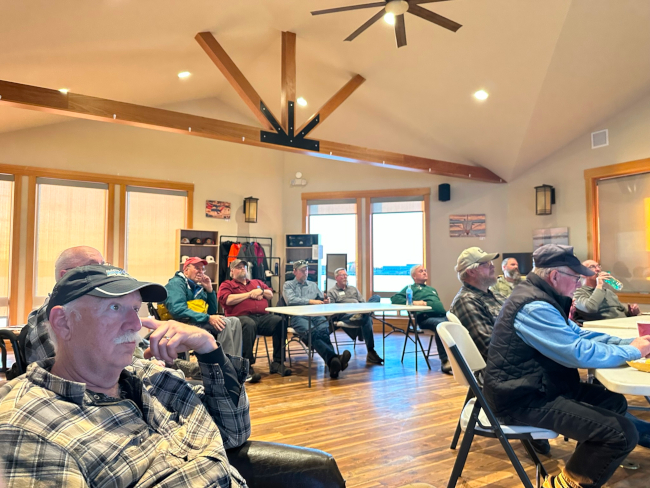 Aug 22nd, 2023 - August Meeting - Mike Olivieri's
Mike Olivieri showed us his unique "Thunderbird One" that he designed and built.
Photos by David Baldwin

Check out Mike's YouTube video of it:
Mike's Thunderbird One video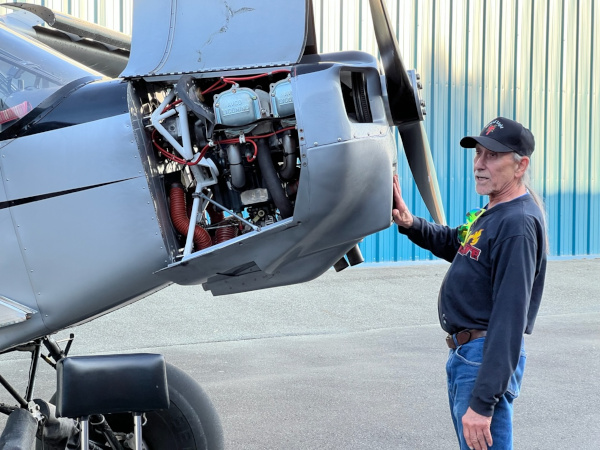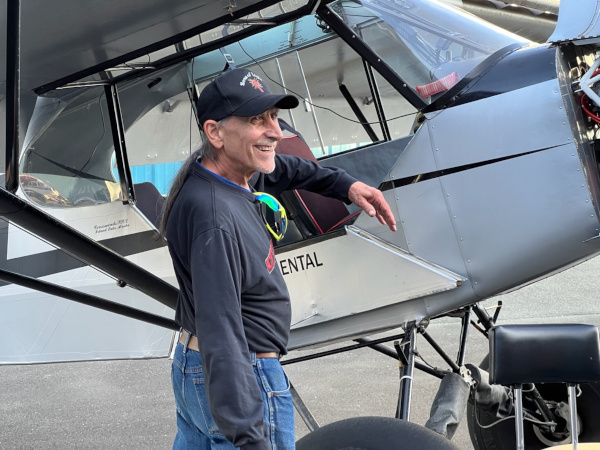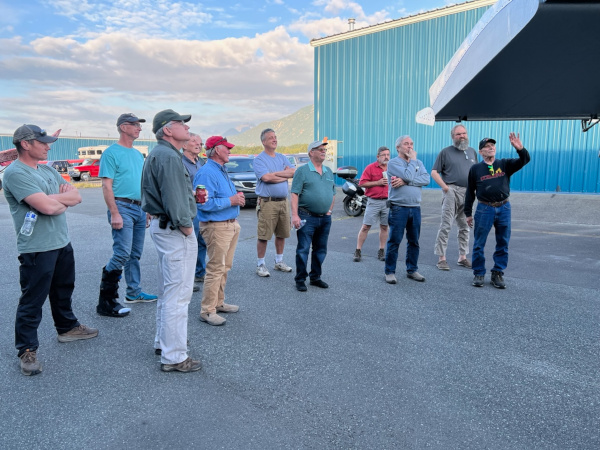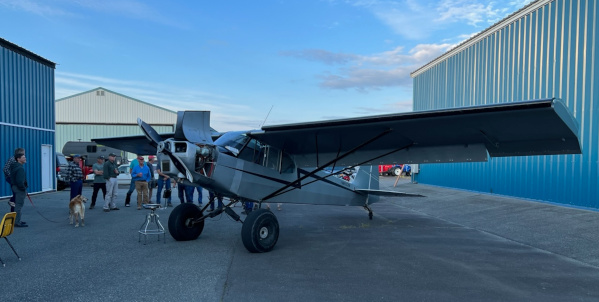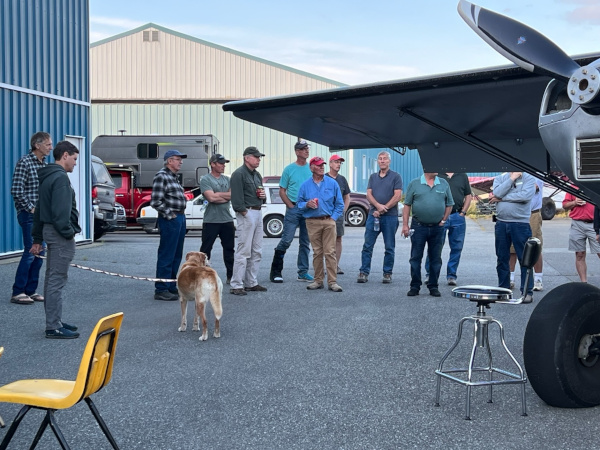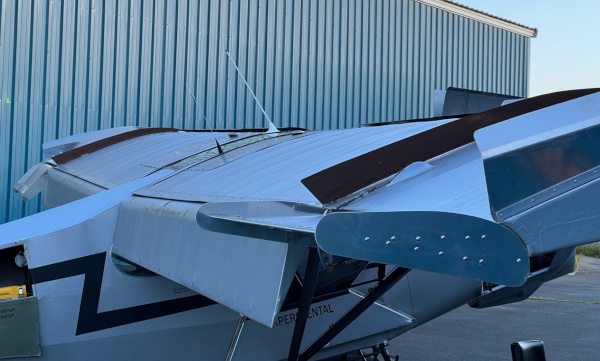 Aug 12th, 2023 - Young Eagles Rally
The Chapter working with The Alaska Airmen's Association and UAA had an excellent Young Eagles Day Rally event flying 31 Young Eagles on Saturday, August 12, 2023.
A huge Thank You must go to our Youth Activities Coordinator and VP Scott McEwen and his wife Patrice as well as our ground assistant volunteers: David Baldwin Cliff Belleau, Mark Frischkorn, Sara Maurer and Tom Lawhorn.
Today's pilots were: Al George, Jim Moss, Burke Wick and Rick Henry.
Lots of smiles and "Awesome!" reactions from the kids as they were introduced to flying.
Thanks to all that made this event happen!
See the full page here or click on the image below: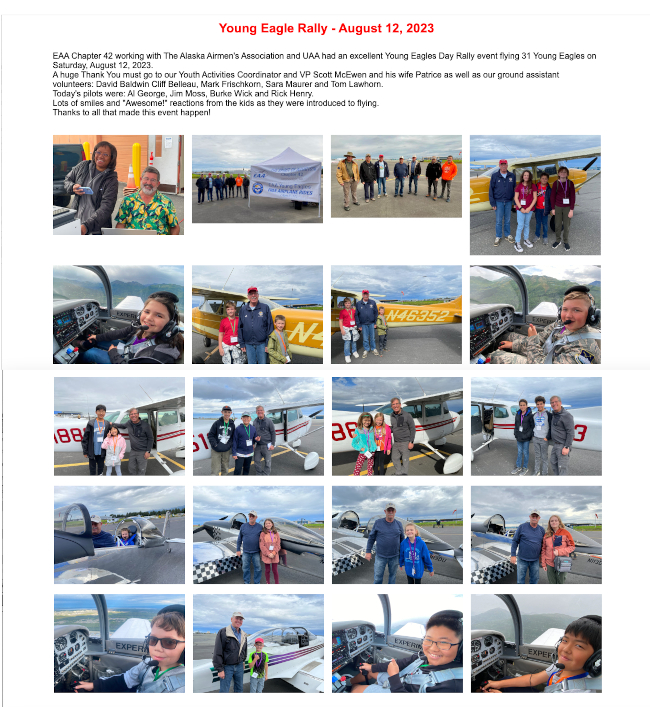 Jul 27th, 2023 - Walter Yankauskas
I am saddened to inform the Chapter that on July 15th Walter Yankauskas suffered a stroke, but tonight I talked to his wife Rande Lucas and she said he's currently in rehab at St. Elias Specialty Hospital in Anchorage. He can talk, but tires quite easily - his rehab sessions take up much of his day. Well-wishes can be sent to his email at: walteryak@gmail.com. If you wish to send him a get well card you could send that to him at 17041 Jacqueline Cir., Anchorage, 99516. As I receive any updates from his wife Rande, I will forward them to the group.
Update 8/1: Walter called me tonight and is sounding good! He is now able to have a single visitor after 4 pm, but please check with his wife Rande Lucas at 907-350-7820 to coordinate a potential visit.
Update 8/3: I visited Walter and I think he enjoyed the company.
Get well soon Walter!
Rick Henry
Jun 30th, 2023 - Young Eagles and The Boys & Girls Club of Alaska
EAA Chapter 42 flew 13 Young Eagles today from the Boys and Girls Club of Alaska. Good weather and lots of smiles!
Thank you to the ground support team of: Scott McEwen, Chris Gill, Tom Lawhorn, David Baldwin, Al George and Sandra Melin. The pilots were Edwin White, Wally Parks and Rick Henry.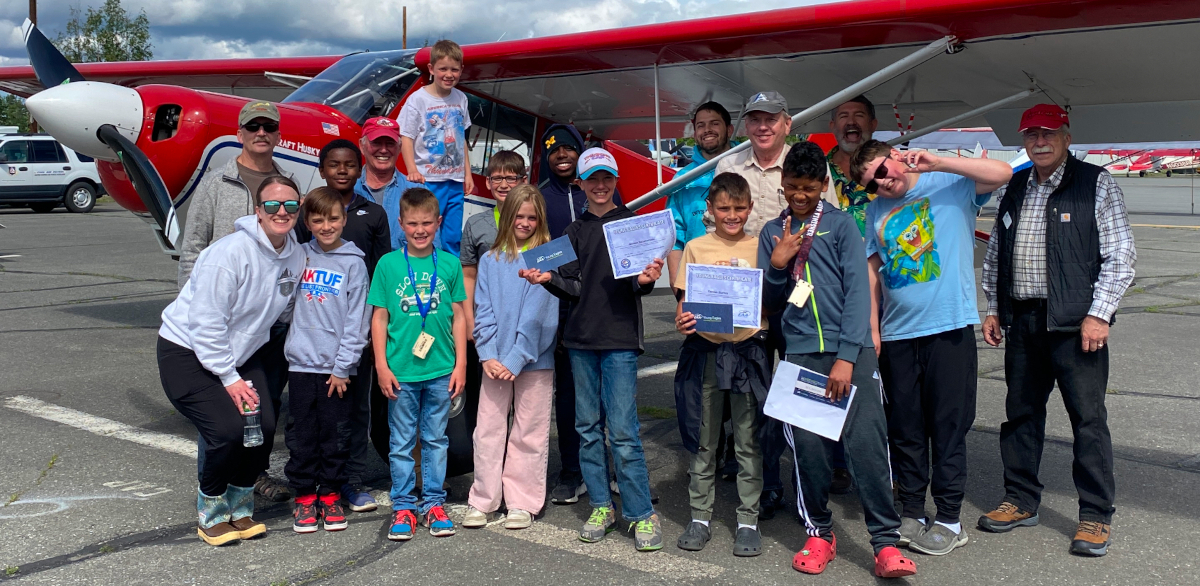 Jun 27th, 2023 - Chapter BBQ at Bernie's
We had a good crowd, decent weather, and awesome food!
Thank you Bernie & Jeannette for hosting us!